Wenger open to Prem plans
Gunners boss believes innovation could work
By James Pearson. Last Updated: 08/02/08 6:12pm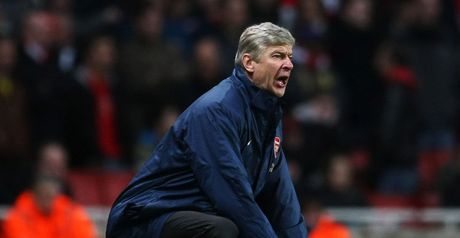 Wenger open to Prem plans
Football Betting

Football Betting

Bet with Sky Bet
Arsenal manager Arsene Wenger has hinted he would support the Premier League's 'international round' of fixtures.
"To give access to these people for me is along the right lines. How to do it? I don't know."
Wenger on Prem plans Quotes of the week
The idea is for every Premier League team to play an extra game a season in a foreign city from the 2010/11 season.
While some managers are against the idea, the Gunners boss believes the plan is a good way for teams' fans who have no access to the games the chance to see their heroes in action.
However, the experienced French tactician believes important foundations need to be laid in order for the initial concept to prove a success in reality.
Innovative
"My instinctive reaction is not to be against innovation, because I believe as well you have to accept an innovative attitude," he told Sky Sports.
"I like the fact that the Premier League are not just in a routine and that people out there are thinking 'how can we continue to improve and promote the game?'
"I believe it can only be valid if you respect important criteria. The first is to respect the competitive side of our game.
"The second is respect the quality of organisation that you have inside the game and fairness of the game. That is important criteria that have to be on top of the innovative factor.
"If that is all respected then why not?
Access
"10 per cent of people who love the clubs have access to the games, but 90 never have access to the games.
"I don't believe in friendlies and tours before the season, that's why I never do it.
"I feel somewhere it is not respecting people who love the competitive side of the game.
"To give access to these people for me is along the right lines. How to do it? I don't know, because that has to be worked out."
Circus
Wenger continued: "It deserves a deeper look into it, and you always have to think forward.
"But if the money is the first priority forget it because it will become a circus.
"The first priority is the quality of your competition, and you have to take time to think about that."