Coloccini - Barton helped me
Toon skipper says former team-mate helped him in role
Last Updated: 11/09/11 2:17pm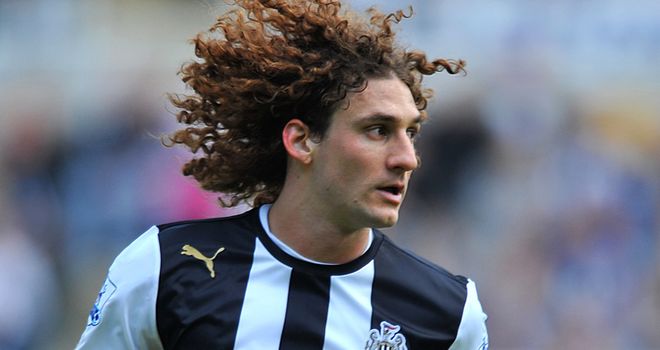 Coloccini: Barton helped him to communicate
Fabricio Coloccini claims that Joey Barton was key in helping him adjust to being Newcastle captain.
Barton will be lining up against Coloccini on Monday night following his move to Queens Park Rangers last month.
The Newcastle defender says that during Barton's time with the club he acted as interpreter to help the Argentinian get his message across to the players.
Coloccini said: "Joey was a good team-mate. With me being captain, I have had to speak more and he certainly helped me.
"I had a good relationship with him. When we didn't have good times at the club - like relegation - we needed players like him who show character.
"It's different in the dressing room now though. I think a lot of players have a different style, some are more quiet and some have a strong spirit like Joey."