Injury fears haunt Williams
Australian midfielder expresses concerns over his health
Last Updated: 08/09/11 10:50pm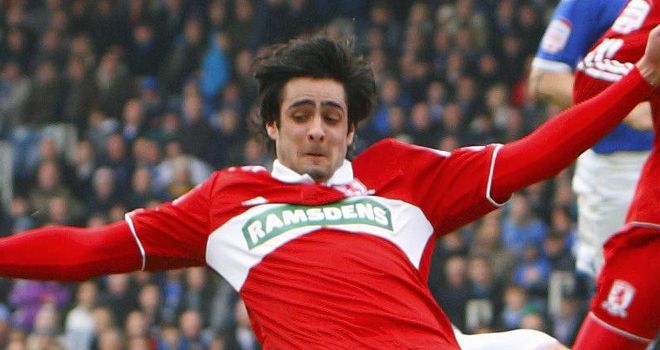 Williams: Hopes that his injuries won't torment him anymore
Football Betting

Football Betting

Bet with Sky Bet
Middlesbrough midfielder Rhys Williams admits that he will have to play the rest of his career under the shadow of a pelvic injury.
The versatile 23-year-old, who can also feature as a defender, suffered a problem in his pelvis in 2010 that ruled him out of Australia's World Cup campaign in South Africa.
Williams missed a large chunk of the 2010-11 season but has now returned to the Socceroos set-up, although he admits that he will forever be haunted by the injury he sustained last year.
"I've still got to work on my injury every day for the rest of my career," he told The World Game.
"Because there is always the chance it can come back if I'm lazy or doing too much.
"I'm not quite over it yet and I don't think I will be for a good while. Playing wise and training wise it's feeling good.
Treading on eggshells
"But mentally, every little pain I get around the area I go 'what's going to happen now, am I going to be out for another year?'
"So it's all about working hard every day and doing little bits and pieces to try to make sure it does not come back again. Sometimes I feel like I'm treading on eggshells.
"If I feel a little niggle or anything I start asking myself 'have I done enough work this week?' I'm afraid it will be like this for a long time.
"But I've played six games in the last three weeks and I got through them with flying colours.
"So, touch wood, I'm not far off from saying to myself 'I'm feeling good and fresh'. But, then again, I know I will have to work on this injury for the rest of my football career.
"It's one of those injuries ... if I don't look after my body it could easily come back. But it's not something that's going to stop me ... if anything it will make me stronger."