Wilson: Blades must bounce back
Last Updated: 14/09/11 8:50am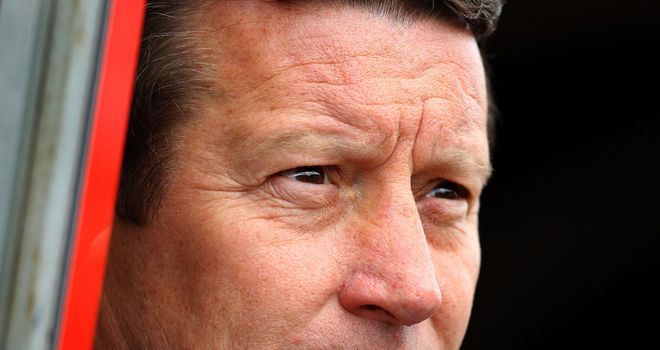 Wilson: Looking to get back on track
Football Betting

Football Betting

Bet with Sky Bet
The Blades fell off the top of the League One table as a result of the loss but Wilson is keeping his cool after the "first setback of the season".
"It's the first setback we've had," he said.
"Crikey. People get carried away but sometimes - you don't need something like this - but when it comes along it's a bit of a reality check for you and we go to back to work again and do the things that got us to the top of the league in the first place."
Wilson was impressed by Huddersfield and believes they are best side the Bramall Lane outfit have come up against in the league this season.
"Of course they are (the best side Sheffield United have encountered so far), there's no doubt about that," he added.
"You don't have a 33-game winning streak by luck. You need a good side to do that but I have to say the goals they got weren't difficult from our point of view in which to defend.
"If you analyse the game we've had better chances in the first half and certainly the second half to cause them a problem but we haven't taken our chances.
"They're a good solid side. They're very strong, very experienced and they do what they do very well.
"Alan Lee, Lee Novak and Jordan Rhodes are three very tough, uncompromising characters up front and they caused us a problem.
"We haven't come up against a team with as much quality as that throughout the park and on the bench."
Wilson knows the battle for the top six will be tough and his side will need to get back on track defensively after allowing Novak (two) and Oscar Gobern to put Huddersfield 3-0 up before half-time.
"I think people in this league get a misrepresentation because there are some very good players and tough teams in this league.
"They'll be quite a few teams competing for those top six places at the end of the season and we really feel we'll be part of that but we can't concede the easy goals like we have done today."