Clubs discuss PL payments
Seventy-two clubs fail to approve new deal
By Bryan Swanson, Chief News Reporter. Last Updated: 29/04/10 7:00pm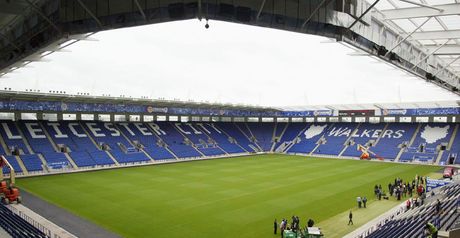 Walkers Stadium: Scene of talks
Football Betting

Football Betting

Bet with Sky Bet
Football League clubs have not approved new Premier League Parachute Payment and Solidarity proposals.
The Football League Board will ask for more details on the proposals before they are discussed again by 72 clubs.
Clubs met at Leicester City's Walkers Stadium but did not vote on the proposals.
A statement from the Football League said: "Our clubs have had a full and frank discussion of the Premier League's Parachute Payment and Solidarity proposals.
"Football League clubs did not approve the proposals as they stand and have mandated the Board and Executive to seek clarification of a number of issues."
The Parachute Payment proposals include extending the number of payments from two to four years, worth around ₤48million for relegated clubs from the Premier League.
It is understood the Solidarity proposals include new deals worth ₤2.2m for every Championship club who has not received a parachute payment; ₤325,000 for every League One club and ₤250,000 per League Two side.