Campbell glad to be recovering
QPR striker happy to get over the virus
Last Updated: 24/09/11 3:45pm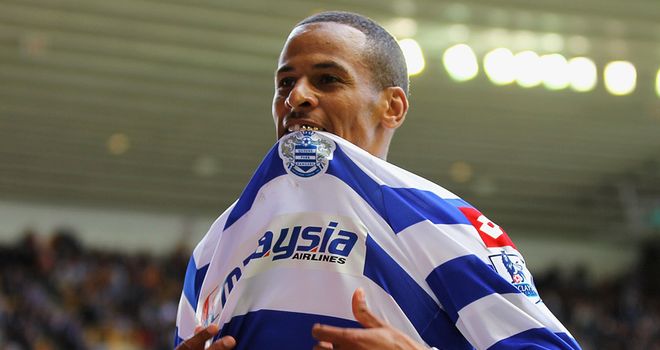 Campbell: Glad to be on the mend after suffering from a mysterious virus
Football Betting

Football Betting

Bet with Sky Bet
Queens Park Rangers striker DJ Campbell has admitted that he is not yet 100 per cent fit but is pleased to have recovered enough to get on to the pitch.
The 29-year-old joined the Premier League newcomers from Blackpool in the summer and played 90 minutes in QPR's 4-0 home defeat to Bolton Wanderers in their first game of the league season.
Since then, though, Campbell, has struggled with a virus that has stopped him from making more than two substitute appearances for Rangers but scored his first goal for Neil Warnock's side last weekend in their 3-0 away victory over Wolverhampton Wanderers.
Campbell is glad to have regained match fitness and is hopeful of playing against Aston Villa on Sunday.
Mysterious virus
"I didn't really know what it was," he explained about the virus. "I had a lot of belly pains, chest pains, headaches and stuff. It was kind of worrying because I had loads of scans and tests.
"Obviously it was just a viral infection but to be out for so long [was worrying]. Usually when I get ill I am only out for two days and then I am fine.
"I can usually train through it. But for some reason with this one I could not shake it off.
Boost
"It was disappointing because I missed a few games and now I have to try to work my way back slowly.
"It was a good boost getting the goal against Wolves, which has made me feel a lot better in myself and confidence-wise. I am still not 100 per cent but it is great to get back into it.
"I was pleased to get 10 minutes against Newcastle and then 15 minutes against Wolves. Training is getting better. I am feeling stronger but, as I say, I am still not 100 per cent.
"I am getting there slowly and I am feeling better than I did."