Mackay - Win was not easy
Cardiff boss pleased with three points against Doncaster
Last Updated: 10/09/11 7:29pm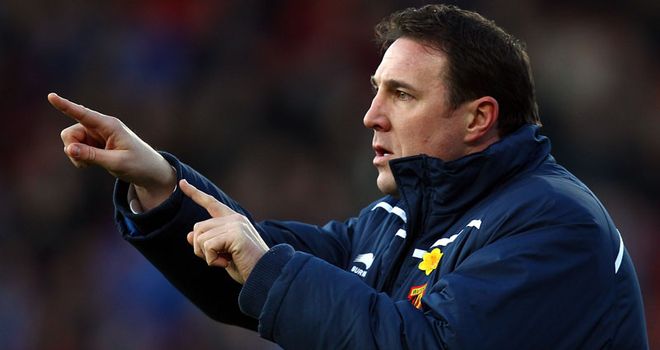 Mackay: Pleased with victory over Doncaster at home on Saturday
Football Betting

Football Betting

Bet with Sky Bet
Cardiff City manager Malky Mackay has praised the performance of his players following their 2-0 home victory over Doncaster Rovers in the Championship on Saturday.
Second-half goals from Anthony Gerrard and Robert Earnshaw saw the Bluebirds pick up all three points at the Cardiff City Stadium and are now five points behind leaders Brighton & Hove Albion in sixth place.
Mackay is understandably pleased with the result but believes that the scoreline does not reflect the hard work his players had to put in.
"It wasn't a comfortable result in my view, it was hard fought and hard won," he explained. "You have to respect every team that comes here and I definitely respect Doncaster because every point you earn in this league comes only if you put in a hard graft.
"From there you can kick on if you've got good players who can do things to open teams up. That's what we did in the second half."
Delighted
Reflecting further on Cardiff's performance, the 39-year-old explained: "In the first half we hit the post in the first minute (through Earnshaw) and we also had two great chances in the first minute of the second half.
"I'm pleased that we started both halves well as you can be caught cold in games and it can then take you time to get back into it when you're goals down.
"I'm delighted that we did that and I'm delighted that we picked up the pace in the second half. In the end it looked as if we could have gone on for another fifteen minutes."
Bottom of the pile
Rovers boss Sean O'Driscoll admitted that they underperformed in Cardiff and lamented: "We didn't play well enough to win the game.
"When you are bottom of the league with just one point then every game becomes massive. The more you go without winning games then the harder it becomes.
"What can go wrong is going wrong and for the first time this season we were tentative. We may need to make some harsh decisions about the players. We lacked courage to play."