Marcelo settled at Madrid
Brazilian revelling in Real role
By Lucas Brown. Last Updated: 13/10/07 4:37pm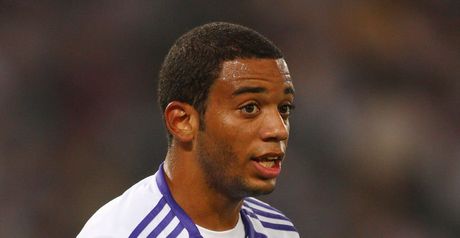 Marcelo: Committed to Real
Football Betting

Football Betting

Bet with Sky Bet
Marcelo has revealed that he is revelling in his new role at Real Madrid after nearly leaving the club.
The Brazilian full-back admits he has had to tone down his attacking instincts in order to win a place in Bernd Schuster's side.
He has taken advice from Fabio Cannavaro and is grateful to his experienced team-mate.
The former Fluminense starlet told a press conference: "He is always shouting at me 'let's go, watch out'.
"He always tells me who to cover, and he yells 'where are you going?' when he sees me advance. He speaks to me a lot. I learn in every match.
"Everyone has given me the strength to play after such a long time on the bench. We're all united here.
"I have made progress when it comes to defending. I have been working hard at it and have been gaining confidence by playing in games. There are times when I can't move into attack."
Hard work
After not being given a chance under Fabio Capello, Marcelo felt that he was set to leave Madrid without being given an opportunity to prove himself.
"Everyone thought I would be transferred. No one was counting on me, but I managed to stay thanks to hard work and only thinking about Real Madrid," he stated.
"But I never gave up. Ever since I got here, I have always thought I was capable of playing.
"The club always stuck by my side and my mind was set on staying because I want to win titles with Real Madrid."
Schuster praise
Schuster's arrival as coach has seen Marcelo's career revitalised at the Bernabeu and he is delighted with the German coach.
"He has been very important. He has faith in my work and has played me in the Champions League," he explained.
"I didn't think I would play, but a team-mate was injured and I got the nod. I knew I would have to improve to stay, and I am happy with the confidence he has shown.
"Playing in the Champions League is incredible."