Transfer debate
Join the Sky Sports debate on the latest moves
Last Updated: 03/07/09 10:49am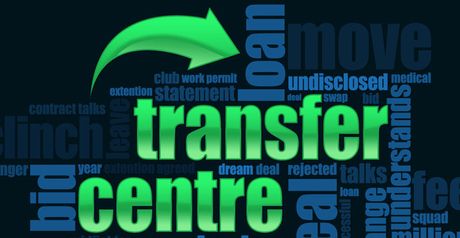 Join the Sky Sports debate and have your say now the transfer window is officially open.
Who do your club need to sign? Are you short of striking options, or is defence more of a cause for concern?
Are you happy with who your manager has been linked with and brought in, or do you think he should be doing more to attract new faces?
What are the latest rumours you have heard? Have you spotted a mystery international stepping out of a taxi near your ground?
If money was no object and you could choose one fantasy signing for the summer, who would you bring in?
Michael Owen is poised to join Manchester United after his contract with relegated Newcastle expired. What do you make of Sir Alex Ferguson's latest piece of transfer business?
Chelsea have rejected a second offer from Manchester City for England skipper John Terry. Who do you think Mark Hughes will be able to tempt to Eastlands with City not even in Europe this season?
Real Madrid's astonishing summer spending spree shows no sign of ending with Karim Benzema joining Kaka, Cristiano Ronaldo and Raul Albiol at Santiago Bernabeu. Will Franck Ribery be the next new arrival? What do you make of their astonishing £180million outlay?
Send us your views on what is going on at your club using the form below and we will publish a selection of the best.