Keegan talks unsuccessful
No more discussions planned with Ashley
Last Updated: 14/09/08 9:50am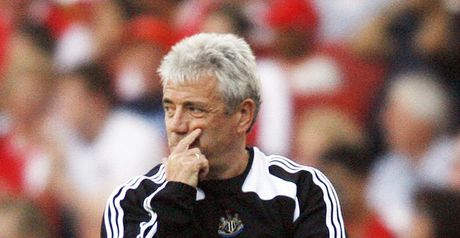 Keegan: Ashley talks
The League Managers Association have confirmed that talks between Kevin Keegan and Mike Ashley failed to reach 'a satisfactory conclusion'.
Keegan met with Newcastle owner Ashley in London on Friday evening but it was initially unclear what they were discussing.
The LMA have now revealed that the pair were trying to 'resolve several issues'.
News of the meeting had sparked fresh speculation that Keegan could be about to return to St James' Park just over a week after he had resigned.
However, such a remarkable turn of events now appears unlikely with no more discussions planned.
The statement read: "The League Managers Association can confirm that talks to resolve several issues were held today between Kevin Keegan and Mike Ashley of Newcastle United Football Club.
"However, the discussion failed to reach a satisfactory conclusion."
Keegan stood down after eight months in charge of the Magpies after failing to resolve his differences with the board.
Chris Hughton will be the caretaker manager for Saturday's clash with newly promoted Hull.