Hill-Wood - Wenger can spend
Arsenal not denying manager the funds to improve his squad
Last Updated: 28/11/08 9:26am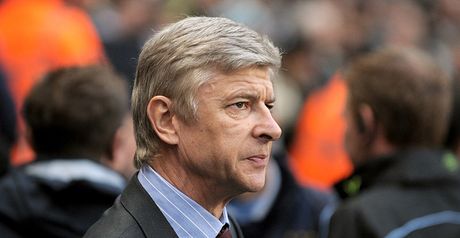 Wenger: Can spend if he wants
Arsenal chairman Peter Hill-Wood says Arsene Wenger has money to improve his squad in January, if the manager wants to bring in new players.
Wenger has often adopted a frugal approach to his transfer activiity, compared to the club's chief rivals, with Samir Nasri the sole big-money arrival over the summer.
The Gunners boss has preferred to put his faith in youth, despite claims he needs to invest in experience to boost the team's trophy hopes.
Hill-Wood insists Wenger has never been denied the funds to sign players and has backed the Frenchman's judgement in the transfer market.
Very sensible
"Absolutely. There have been suggestions that we keep stopping him from buying - that is not the case," Hill-Wood told ArsenalTV.
"He's very sensible with the way he approaches the transfer market, he's not going to buy anybody just because the press or fans say he should.
"He's only going to buy somebody if he thinks they're going to improve what is a young squad but a very talented one.
"He certainly has got money if he wants to spend it."
European hope
With Arsenal lagging 10 points behind in the Premier League title race, Hill-Wood has suggested the UEFA Champions League is the club's best chance of a major piece of silverware this season.
He added: "I certainly want to finish in the top four in the league, and perhaps (win) the Champions League.
"We've played pretty well in Europe on the whole so far, and that would be very nice.
"We got to the final in Paris. We've been up there, and it would be wonderful to win that."