QPR hold off contract talks
Hughes wants players to focus solely on relegation fight
Last Updated: 03/04/12 12:58pm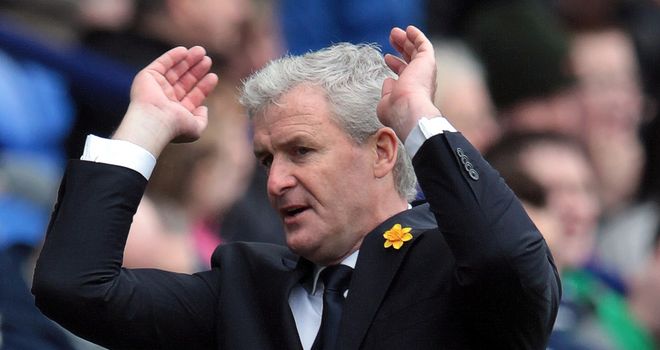 Mark Hughes: Will not be sitting down with his out-of-contract players until the summer
Mark Hughes has confirmed that he will not be discussing new deals with any of his players until the end of the season as he wants Queens Park Rangers to focus on picking up the points they need for survival.
Hogan Ephraim was recently given a one-year extension to ensure there was no chance of the 24-year-old leaving in the summer on a free transfer.
A number of other players are soon set to be out of contract, including Clint Hill, Akos Buzsaky and Radek Cerny, while Paddy Kenny's current deal has just a year left to run.
Talks have yet to take place over their futures but Hughes is in no rush as there are other priorities at the moment, with QPR battling to avoid relegation.
No position
Hughes told West London Sport: "In the case of Hogan Ephraim we felt we wanted to protect the club's long-term interests.
"With the more senior players I'm not yet in a position to have those types of conversations with them.
"It's something we'll look to address at the end of the season. Until then we need to focus on our target, which has to be to get the points we need in order to stay in the Premier League.
"There are a number of players with situations to be resolved but they understand that at this moment in time our focus is on the games coming up."