Bobsleigh: Carty banned
Bobsleigh hopeful to miss next Winter Olympics after positive test
Last Updated: September 18, 2012 6:27pm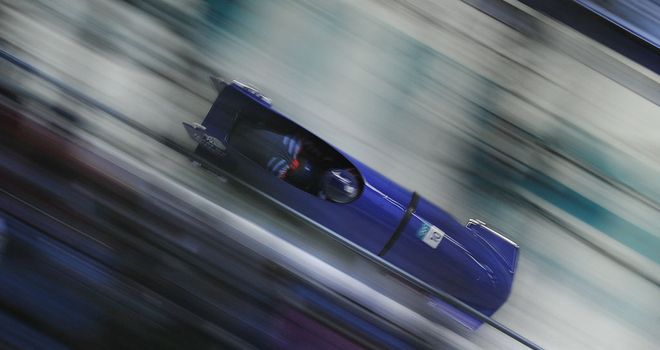 British bobsleigher Simon Carty has been given a two-year suspension after failing a drugs test.
The 23-year-old tested positive for clenbuterol following an out-of-competition test in February and was given a provision suspension on April 4.
After a hearing with UK Anti-Doping (UKAD) he has now been given a ban which expires in April 2014, meaning he will miss the next Winter Olympics in Sochi.
Carty tested positive for clenbuterol following an out-of-competition test on 28 February and was provisionally suspended from 4 April 2012. His ban runs until 3 April 2014.
UKAD chief executive Andy Parkinson said: "Athletes are responsible for anything found in their system, and are subject to testing at any time.
"UK Anti-Doping operates a robust, intelligence led, testing programme 365 days a year. Athletes can be tested anywhere, whether in or out-of-competition, and must therefore exercise extreme caution over what they put into their body."
Policy
British Bobsleigh responded to news of Carty's ban by saying in a statement: "British Bobsleigh will abide by the decision of UKAD and enforce the two-year ban from competition in line with its own anti-doping policy."
Performance director Gary Anderson added: "This gives a very clear message to athletes that you will be regularly tested to ensure a clean and fair sport."
Anderson did not close the door on Carty returning to compete for his country after serving the suspension.
Asked whether anyone with a doping offence in their past could be selected, Anderson said: "There are the rules and personal opinions cannot come into it.
"If they have served their ban and are eligible, they abide by the sports requirements and meet the relevant selection criteria, then they can be considered."