O'Neill wants first win
Sunderland boss wary of playing catch-up
Last Updated: September 20, 2012 7:58pm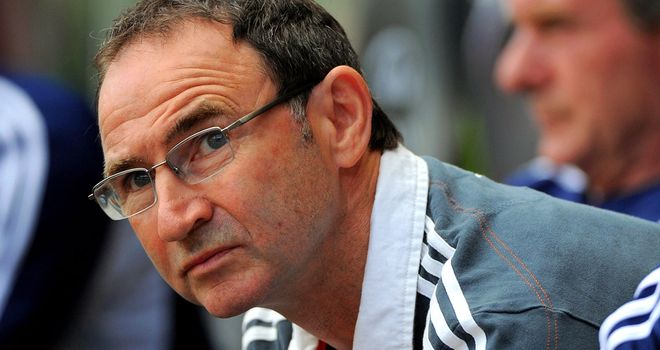 Football Betting

Football Betting

£10 Free Bet
Sunderland manager Martin O'Neill insists they cannot afford to play catch-up in the Premier League.
O'Neill's side currently have three points to show from draws against Arsenal,
Swansea and Liverpool, with their match against Reading called off due to a
waterlogged pitch.
It has left them much lower down the table than O'Neill would have liked, and while they have a game in hand, the Sunderland boss wants to get the first win under his belt.
"It is important to win games in the Premier league because if you start
falling behind it's a long road back," O'Neill said.
"We've got three points in the first three games and all three matches have presented difficulties.
"Away at Arsenal it was a tough opening day of the season to get something out of there, especially considering how they are playing now, Swansea were flying very high at that time and Liverpool are a tough game either home or away.
"It would be nice to win a game but we will do that in due course.
"It's too early to talk about catch-up but we're a game behind at the moment, and until we play that game we are always going to be behind.
"I would say after 15 or 16 games, if you have played 16 matches and some have played 17 in the scheme of things it doesn't seem that important.
"At this stage of the season, just getting those early points on the board do mean a lot to clubs so just having that fixture behind means you feel like you're catching up."