Europe's 2010 Ryder Cup success at Celtic Manor inspired Paul Lawrie to kick-start his career
Last Updated: September 26, 2012 3:08pm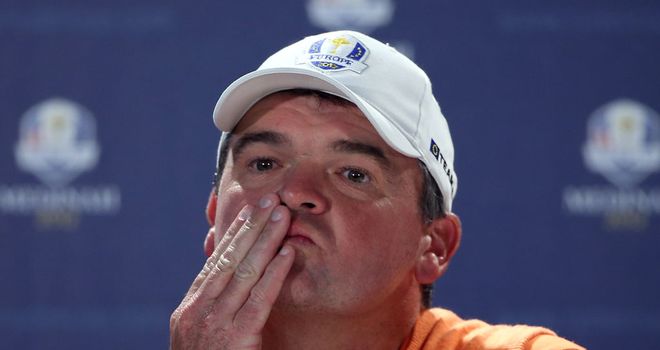 Paul Lawrie claims that attending the 2010 Ryder Cup as a media pundit rather than as a player was the catalyst to turn his career around.
Lawrie failed to make the team for Celtic Manor two years ago and instead had to look on as Graeme McDowell sealed a dramatic one-point win in the first Monday finish in tournament history.
"About Celtic Manor time I wasn't putting the time in that I should have been putting in," Lawrie said.
"I had let my game and myself kind of go a little bit. I was thinking about winding down a wee bit, playing a bit less. And I think the Ryder Cup was the biggest sort of....I was sitting there talking about guys hitting shots in a tournament that I wanted to play in again."
Wanting to play against, and still be able to beat, his two sons Craig and Michael - who are both good players - was further motivation, but Lawrie added: "But I think commentating there was the biggest factor. You realise how big a tournament this is. You realise how huge it is.
"So you knuckle down and you do the work that's needed to be done. I got a bit of confidence from winning in Malaga at the start of last year and things have kind of gone on.
"I also want to be involved at Gleneagles (for the 2014 contest), so if I want to do that I think I had to get in this team to make it easier to get in the next one. So getting in this one has been pretty big for me."