Ripon abandoned due to flooding
Rain sees off meeting
Last Updated: September 26, 2012 9:43am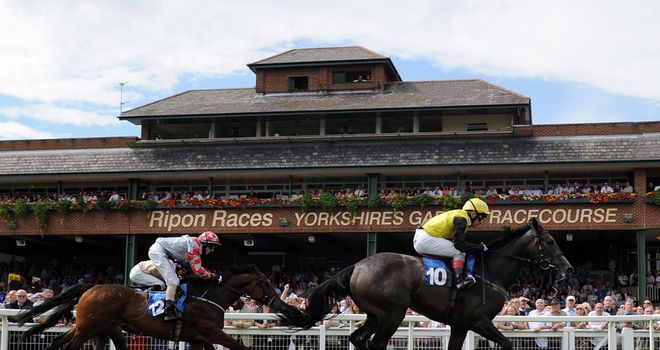 Saturday's meeting at Ripon has been abandoned due to flooding.
The track has seen 100 millimetres of rain since Sunday and the nearby River Ure has burst its banks, leaving large parts of the track and buildings flooded.
Clerk of the course James Hutchinson said: "We have had over 100mm of rain and yesterday evening the river on the far side of the racecourse burst its banks.
"The water then comes across the road, over the track and into some of the racecourse buildings.
"It's started to subside now but probably 40% of the track is under flood water.
"In terms of damage, the track will recover and the water will dry way, but we will need to go through the buildings. There may be some carpets that need to be replaced or dried out, but hopefully the buildings will dry out OK.
"The main bar that we refurbished last year is a bit wet and the sofas are rather damp but hopefully they will dry out. If not, we are obviously insured.
"It was our last meeting of the year and we were all looking forward to it and the weather for Saturday is actually forecast to be good.
"We are not going to get dried out in time though. In the past, it's taken four days to a week to really clear and there is no chance of that happening before Saturday."