Scunthorpe have qualified for the Premier League play-off final where they will face Somerset
Last Updated: October 21, 2012 4:26pm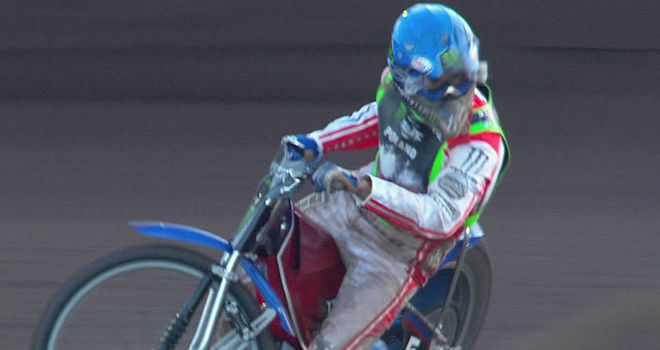 The BSPA has confirmed that Scunthorpe have qualified for the Premier League play-off final where they will face Somerset.
The management committee made the decision following Friday's postponement of the Edinburgh v Workington fixture as the unprecedented run of bad weather which has hit this season continued.
The decision was made based on the fact that Scunthorpe and Workington were able to complete their play-off group fixtures against each other home and away, whereas Edinburgh and Workington were not.
Scunthorpe go through on the basis of their aggregate victory over Workington, with the provision in the event of an aggregate draw having been that the team higher-placed in the Premier League table would go through.
Somerset will host the first leg of the final at the Oak Tree Arena on Friday 26 October (7.30pm) with the return at Scunthorpe on Sunday 28 October (4pm).
Scunthorpe promoter Rob Godfrey said: "Obviously we're delighted to get through to the final, and in view of the matches raced and completed in the competition it's the fairest decision that could have been taken.
"We beat Workington on aggregate in the group stages and we also finished second overall in the Premier League table, and now we're looking forward to facing Somerset."