Kempton in Kauto tribute
Racecourse set to make permanent tribute to Kauto Star
Last Updated: October 31, 2012 1:49pm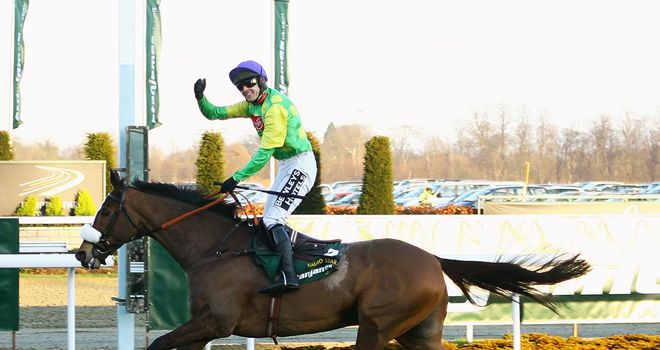 Kempton Park paid tribute to one of the greatest steeplechasers the racecourse has ever seen following the announcement of the retirement of Kauto Star.
Kauto created history at the Sunbury racecourse by winning the William Hill King George VI Chase on a record five occasions, most recently last Boxing Day.
Brian Clifford, Head of Racing and Clerk of the Course at Kempton Park, said: "Kauto Star is just the most fabulous racehorse and everyone at our racecourse who has witnessed his feats in the King George over the years feels privileged to have been here to be part of history. His achievements in the King George may never be equalled; he was that good.
"Kempton Park will certainly miss him because spectators were so excited when they saw him on the track, but the good news is that Kauto's owner Clive Smith has agreed that the superstar will be here with us again on Boxing Day on parade.
"We will also shortly be talking to Clive about a permanent tribute to Kauto Star at the racecourse."
Kate Miller, at William Hill, said: "The William Hill heritage stretches back almost eight decades, and with it, the sponsorship of many races. For us as an organisation, to have Kauto Star winning a fifth William Hill King George VI Chase was one of our proudest involvements in racing. His versatility, dominance and longevity have seen him recruit new fans to National Hunt racing, and enthral those who have forever been followers. He is truly the horse of a generation."