Jorge Lorenzo halts Dani Pedrosa's domination of MotoGP testing at Sepang
Last Updated: February 27, 2013 4:12pm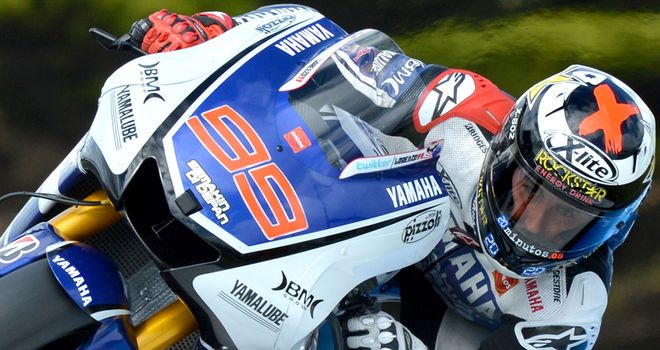 World champion Jorge Lorenzo ended rival Dani Pedrosa's domination of pre-season MotoGP testing at Sepang.
Pedrosa topped the timesheets across the first three-day session early this month, and he was then fastest on Tuesday too.
But Lorenzo clocked two minutes 00.282 seconds on a scorching hot second day of testing and he consistently beat the two minutes and one second mark.
Pedrosa worked hard throughout a cooler afternoon session but could not better his earlier time which was 0.369 seconds off Lorenzo's pace.
Lorenzo, 25, said: "I'm very satisfied with the pace, because it was mostly '00' - very positive."
Nine-time world champion Valentino Rossi put in 63 laps Wednesday and said he struggled to improve on his lap times after "paying a high price" for more traction, finishing fifth fastest.
"I'm not 100 per-cent happy because we tried to improve the traction but we lose balance. We spin a bit too much in the exit from the corners," he said.
Honda rider Pedrosa, who will be trying to win his first MotoGP title this year, said he tried to learn more about his setup, and his timing was hampered as one bike was under repair.
"Not everything was positive but we got some inputs so it's okay," the Spaniard said.
British ride Cal Crutchlow broke up the dominance of the big teams by placing third, 0.625 seconds off the pace.