Graeme McDowell was closest challenger to a rejuvenated Tiger Woods at the WGC-Cadillac Championship
Last Updated: March 9, 2013 5:34pm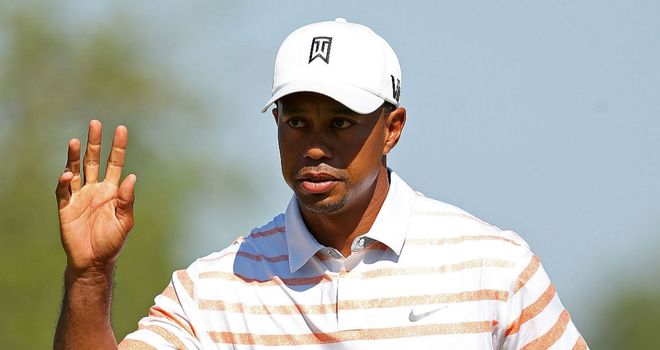 Rory McIlroy shot his lowest round of the season so far, but fellow Northern Irishman Graeme McDowell was the closest challenger to a rejuvenated Tiger Woods at the WGC-Cadillac Championship in Miami.
Woods compiled a superb 65 to go with his opening 66 for a two-shot lead over former US Open champion McDowell, who carded a flawless 67.
On a truly world-class leaderboard, Phil Mickelson was a shot behind McDowell after a second straight 67 which almost finished with a hole-in-one.
"If the wind blows with the greens this firm it's going to be very difficult and they don't really care come Monday," Woods said at a Doral course which is going to be completely renovated by owner Donald Trump after this week's tournament.
"If they lose the course they are going to blow it up anyway so I think they are going to really push us and test us so it's going to be fun."
McDowell told Sky Sports 3: "It looks like Tiger has got the eye in round here and he is always exciting when he is playing well.
"But I am very happy with my performance over the first two days, I'm feeling really good on these greens and positioned it well off the tee which you have to do on the course.
"I saw Phil (Mickelson) on the board and the possibility of the dream pairing of Phil and Tiger tomorrow, and I said to my caddie 'Let's try and spoil that party'.
"If I can be hanging around come Sunday afternoon on the back nine and give myself a chance, that would be nice."