Heather Watson plans to take a break from tennis after first-round exit
Last Updated: March 20, 2013 8:23pm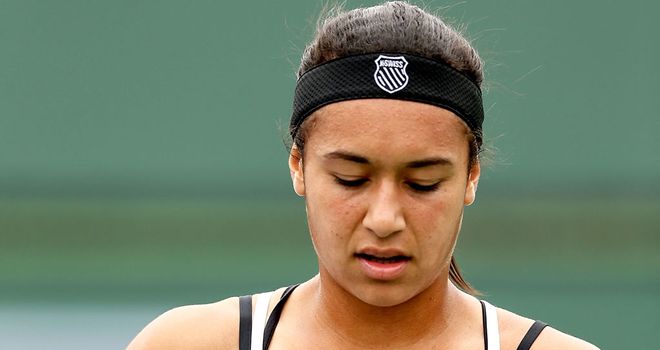 Heather Watson believes she needs a break from tennis after her latest first-round defeat against Ayumi Morita at the Sony Open in Miami.
Watson was also beaten in her opening game at Indian Wells earlier this month and admitted she felt 'burnt out' following the 6-1 5-7 4-6 defeat against her Japanese opponent.
The 20-year-old has not won a match since climbing to a career-high 39 in the world rankings at the end of February and now intends to get some much needed rest.
"This year I've been going a bit too long so I'm a bit burnt out," Watson said.
"This year I've been going a bit too long so I'm a bit burnt out."
Heather Watson
"I've been thinking about it for a while now and I'm definitely going to take a break from tennis."
Hurts
Watson took the opening set with ease, but she lost her grip on the match and managed just one break against two for Morita in each of the next two sets.
"I was looking at the stats and I actually won more points, but that can happen in tennis," Watson said.
"It really hurts, I think I just need to find myself, find my game again.
"I was playing really well, probably the best I've played this year, and I think I lost my concentration a bit, but that was enough for her to gain some confidence and step forward, and it kind of pushed me back and I started to play a lot worse.
"I still tried to fight but it just wasn't good enough, I wasn't aggressive enough."