Skipper Tom Savage sidelined for two months following pectoral surgery
Last Updated: 19/12/13 12:35pm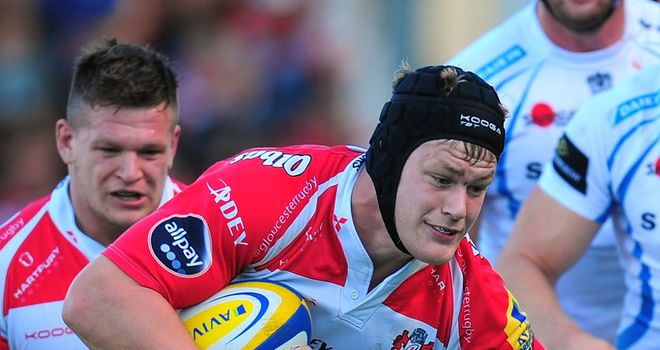 Gloucester skipper Tom Savage faces at least another two months away from the sport after undergoing surgery to repair a torn pectoral muscle, director of rugby Nigel Davies has confirmed.
The 24-year-old forward suffered the chest injury in Gloucester's 22-17 Aviva Premiership defeat at home to Leicester last month.
And Davies admits losing his captain has dealt his side an untimely blow, but said that he is now very fortunate that he started the season with an over-heavy back row.
Gloucester have only been victorious twice in their nine league matches, and stand 10th in the standings, which means they are a long way off their aim of a Premiership play-off finish.
"Tom's had surgery and will be out for at least the next couple of months," Davies told the Gloucester Citizen.
"We have a few injuries as you would expect at this time of year.
"The back-row was an area where we went into the season very heavy, arguably over-heavy, but as it pans out it's just as well."