World Cup: Thibaut Courtois hits back at Simon Mignolet's Belgium claims
Last Updated: 05/02/14 6:52pm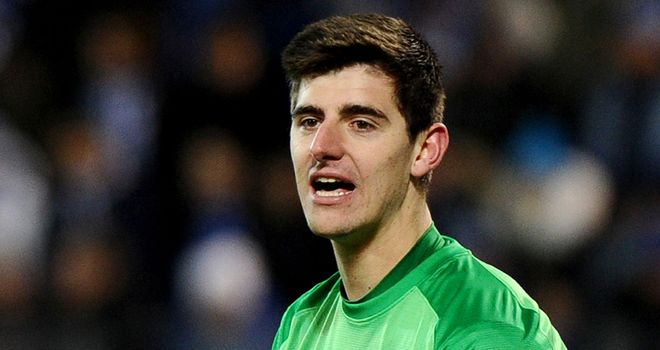 Thibaut Courtois: Hit back at Simon Mignolet
Thibaut Courtois has hit back at Liverpool goalkeeper Simon Mignolet for saying that he was eyeing up his Belgium number one jersey.
Courtois, who is currently on loan at Atletico Madrid from Chelsea, has been Belgium's first-choice stopper since Marc Wilmots took charge in 2012 but he faces stiff competition from Mignolet, who moved to Anfield last summer.
With the World Cup approaching, the Liverpool goalkeeper had spoken out about his hopes of dislodging the 21-year-old from the team in time for the trip to Brazil.
However, Courtois believes that he remains in pole position for the tournament and thinks that Mignolet should take heed from the attitudes of the current world champions' goalkeeping fraternity.
"In Spain, I hear no goalkeeper saying they're aiming for the place of Casillas," he told Sport/Foot Magazine.
"Not De Gea, not Valdes, not Reina. It's the opposite - they back Casillas.
"Simon can say whatever he wants, but I think I've already saved enough points for Belgium and I'm playing good games for Atletico. He has to stay humble and respectful."