Dunne: No sympathy for Watt
Last Updated: 15/02/14 1:38pm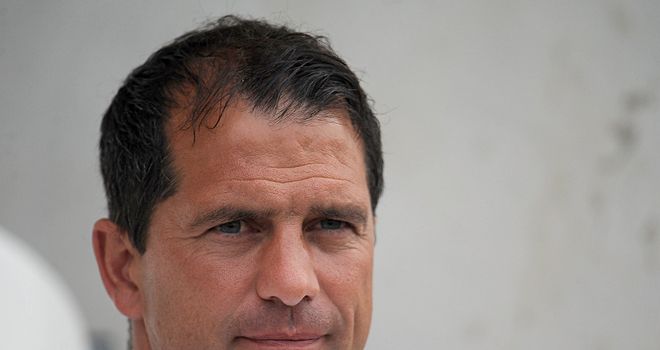 Joe Dunne: Referee made the right decision
Colchester boss Joe Dunne refused to defend Sanchez Watt's actions after he was sent off in a 0-0 draw with Swindon.
Watt was sent off 23 minutes from time for aiming a head-butt at Swindon defender Nathan Thompson.
Dunne said: "He's apologised to everybody, the players and fans who have travelled. We don't want to see that on the football pitch, he was just frustrated.
"He'll learn from it and be better for it, but overall I can't defend him on that I'm afraid. The referee made the right decision."
Dunne was happy to return to Essex with a point.
He said: "It's been two hard games in quick succession, having not played in 24 days, so I think the team deserve a lot of credit.
"Overall it's a very good point in the circumstances and conditions against a team who are pushing for promotion.
"I'm very proud of my players, we acquitted ourselves well to the conditions and passed the ball okay on a difficult pitch.
"Credit to the referee, we were surprised when he made his call, but he was proved right in the end."