Winter Paralympics: Jade Etherington and Caroline Powell add third Sochi medal to tally
Last Updated: 13/03/14 10:06am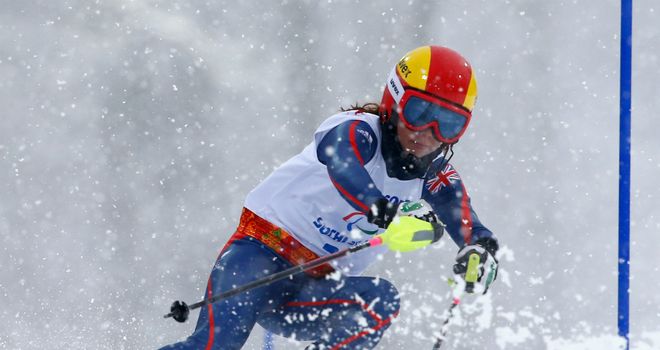 Jade Etherington: Claimed a third medal of the Sochi Games alongside guide Caroline Powell
Jade Etherington and Caroline Powell claimed a third medal in as many events on their Winter Paralympics debut by racing to slalom silver on Wednesday.
The visually-impaired skier and her guide, who held a 0.55-second advantage in first place after the first run, produced a confident second run but were edged out by Russia's Aleksandra Frantceva.
Leading the way after round one - where they were the first pair out - meant Etherington and Powell went last in the second run and the former believes the deterioration of conditions affected their chances.
"We were aiming for the gold and we didn't get it," Etherington said. "We were close on the times and we fought all the way.
"We've never been that far back in the pack for the second run and I think that definitely might have affected us, with different snow."
The Russian topped the podium by 0.65 seconds in the end but there was still a fourth medal for Great Britain in Sochi.
Etherington adds slalom silver to her downhill silver and super-G bronze.
Team GB's flag-bearer Millie Knight, the 15-year-old Games debutant, finished fifth with her guide Rachael Ferrier.
Meanwhile, Kelly Gallagher was unable to add to her super-G gold medal having failed to complete her first run earlier in the day.