Spurs defender Danny Rose wants continuity at White Hart Lane
Last Updated: 18/03/14 9:07am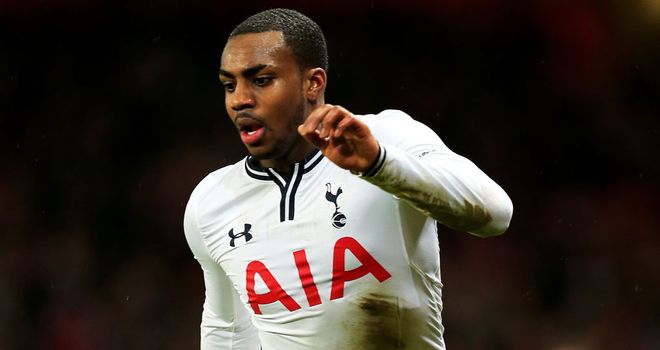 Danny Rose: Hopes Tim Sherwood remains Spurs manager next season
Danny Rose would like Tim Sherwood to remain manager of Tottenham next season, despite rumours that Louis van Gaal could take over at White Hart Lane.
The club's defeat by Arsenal on Sunday has all but ended their chances of qualifying for the Champions League next season.
But Rose does not want Sherwood to vacate the hot seat at the end of the current campaign.
The full-back said: "We want the fans and everyone to stick by us and we would like a bit of continuity with the manager.
"As players we know as much as you about what's going to happen with the manager but you look at the best teams, they do well when they have a manager to work with for a long time.
"We will have to wait and see what happens but everyone loves Tim and the coaching staff.
"Tim is passionate, he loves the club. He knows it from top to bottom, from the first team down to the Under-9s.
"You know he will give 100 per cent for the club. He has played for the club, he knows what the games are about and what the fans expect from the team.
"It has been great working for him. I have known him for a long time and if it wasn't for him, I am not sure where I would be playing right now.
"He has helped me change my Tottenham career around, so I have got a lot to thank him for."