WWE Main Event: Wins for Big E, Ryback and Sheamus
Last Updated: 23/04/14 11:05am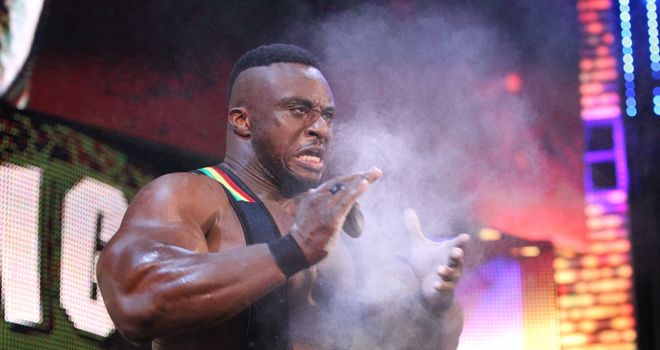 Intercontinental champion Big E defeated Alberto Del Rio for the second time in a week at WWE Main Event.
Del Rio was disqualified in their recent SmackDown encounter and lost out to the Big E after the intercontinental champ countered Del Rio's attempted tornado DDT to hit the Big Ending.
Following the match, Bad News Barrett berated the Big E for being a "boring champ", and he had a few choice of words for the WWE Universe.
There was also a rematch between Hornswoggle and El Torito on WWE Main Event as well as fierce battles between Sheamus and Titus O'Neil, and Ryback and Jimmy Uso.
The rivalry between Hornswoggle and El Torito began on Main Event last week when they collided in tag team action. El Torito then scored a win over Hornswoggle in their first one-on-one matchup.
Tadpole Splash
El Torito was on top again until Heath Slater distracted him and allowed Hornswoggle to recover and hit a Tadpole Splash to claim the win.
Titus O'Neil, looking to boost his reputation as a singles fighter, fought valiantly against WWE's first Irish-born champion, Sheamus. But ultimately the Celtic Warrior delivered a Brogue Kick for the victory.
Jimmy Uso failed to gain retribution over Ryback following RybAxel's attack on the WWE Tag Team Champions on Raw. Jimmy's speed left Ryback reeling early on but Ryback fought back and delivered a Shellshocked for the win.