Blatter admits seedings mistake
Fifa chief also hoping to extend stay in charge
Last Updated: 20/10/09 1:01pm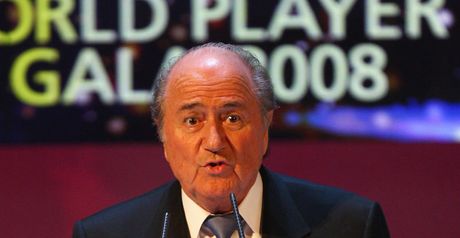 Blatter: Apologetic
Football Betting

Football Betting

Bet with Sky Bet
Fifa president Sepp Blatter has admitted the seedings for the World Cup play-offs could have been handled better.
The decision to introduce seedings for the draw was widely criticised with Republic of Ireland coach Giovanni Trapattoni claiming it was a way of ensuring that the more powerful teams, such as France and Portugal, were given an easier chance of reaching next year's tournament in South Africa.
Blatter acknowledged the situation and conceded Fifa were wrong to seed teams for the play-off draw.
"He's [Trapattoni] right. We should have announced it from the start," Blatter told Gazzetta dello Sport.
"There is something in the rules, but it isn't clear. If we learn, we'll change for 2014, but in 180 minutes anything is possible.
"There are all the best teams (at the World Cup), if someone has missed out it is because they haven't deserved it."
Plans
Blatter is hoping to stay on as Fifa president after 2011 as he admits he has other new initiatives he wants to bring to football.
"I have not finished my mission in soccer, I need more time," added Blatter.
"I hope that in 2011 the Fifa Congress has further faith in me, otherwise I'll go back to my village."
One of those initiatives is the 6+5 plan to increase the number of homegrown players at clubs and Blatter is keen to push it through despite opposition from the European Commission.
Blatter insists he will not try and implement a salary cap on teams and he has been encouraged by seeing some of the top clubs stem their spending sprees.
"I'm happy that (Silvio) Berlusconi, (Roman) Abramovich, (Massimo) Moratti and all the others have finally stopped wasting money, but there won't be a salary cap," noted Blatter.
"We can't intervene in a free-market system, which works with supply and demand. The solution is something else: the 6+5 system. It would develop players, teams would spend less and it would help national teams."