Platini still wants winter WC
Uefa supremo sticking to his guns on Qatar
Last Updated: September 22, 2011 10:00pm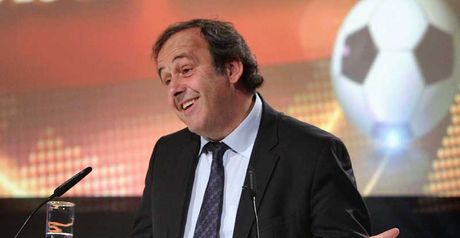 Football Betting

Football Betting

£10 Free Bet
Uefa president Michel Platini has reiterated his desire for the 2022 World Cup finals in Qatar to be held in the winter.
Although the stadiums are expected to be air-conditioned the crushing heat and humidity of a Gulf summer is expected to take its toll.
The suggestion of a winter tournament has raised questions over whether Qatar should have been awarded the prestigious tournament in the first place.
Platini is sticking to his guns and wants the competition moving to later in 2022 as anything in the New Year would clash with the Winter Olympics.
Fixed
"I don't change my ideas like I change my shirts, even if it's hot and I am sweating," commented Platini.
"If you are going to go to Qatar in June-July, there's a good chance it'll be 55 degrees (Celsius).
"It's great that the grounds will be air-conditioned but I think that this sporting occasion is the most important in the world.
"The best period is to play in the winter and in November-December 2022, because in January 2022 there will be the Winter Olympics."