Molik comeback confirmed
Former world number eight back in action after injury woes
Last Updated: 25/08/09 1:16pm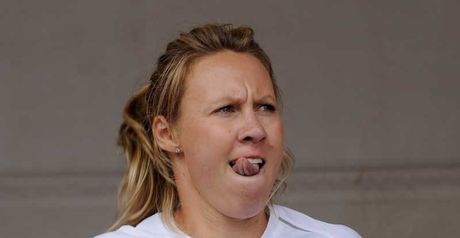 Molik: Return
Alicia Molik will return from a year-long absence at the WTA Tour next week, her agent has confirmed.
Ranked number eight in the world in 2005, the 28-year-old Australian was forced to take a break from the game during her prime after she suffered vestibular neuronitis, an inflammation of a nerve that connects the inner ear to the brain, which caused her to suffer problems with balance and vision.
She made a comeback but then announced her retirement last September due to problems with her leg and elbow.
However, agent Alice Estcourt has now said she will be back in action this month and feels fully fit.
"It's fantastic news," she said.
"She's feeling healthy and fit and just really enjoying being out on the cpurt and playing again without being injured."