Harmison - Family more important
England bowler insists he was right to delay departure to New Zealand
Last Updated: 09/03/08 4:41am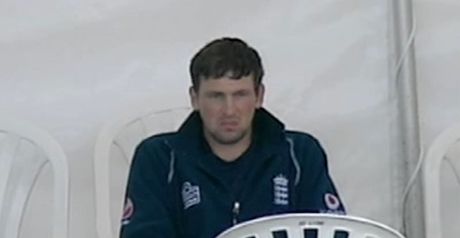 Harmison: On the defensive
Under-fire England bowler Steve Harmison has defended his decision to delay joining the tour to New Zealand.
Harmison had opted to remain in England to be at the birth of his fourth child - and although he arrived in time for the two warm-up games, the 29-year-old has struggled in the first Test.
Harmison took just 1-97 in an uninspiring display, with New Zealand racking up 470.
However, the Durham bowler insists he made the right decision in staying at home.
"I would never knock the decision I made to come out five days late," Harmison told Sky Sports.
"You always want to be there for the birth of your child.
"My preparation for this Test match could have gone a little bit better.
"I want to play Test cricket. I love playing cricket - it is my job. But I want to enjoy my family life as well - that is the most important thing in my life.
"To spend nearly 10 or 11 months away from my family just doesn't work.
"I want to do both - but to see my kids is a big thing to me. I love my family and I want to spend a lot of time with them."