Yardy to take a break
Sussex captain still recovering from depression
Last Updated: 14/06/11 4:16pm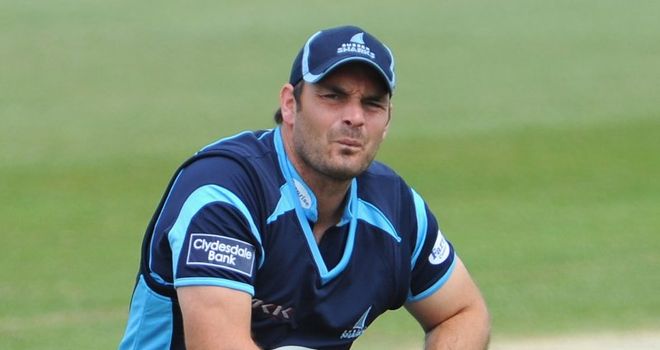 Yardy: Will take another break from cricket
Sussex skipper Michael Yardy will take another short break from cricket as he continues his recovery from depression.
The 30-year-old spinner came home early from England's World Cup campaign due to the illness before returning to county action in May.
But he has now decided to have another spell away from the game, starting with Sussex's Friends Life t20 clash against Somerset on Tuesday.
"He's just taking some time out - whether that's a day, a week or longer, we don't put a timescale on it," said Sussex cricket manager Mark Robinson.
"He's done really well. He's had a busy period and he's taking the opportunity to make sure he keeps on top of it.
"He's got a condition which is very common. What he's doing is learning to understand it so he can continue to play the cricket he wants."
Murray Goodwin will take charge of the side in Yardy's absence, something the county have prepared for.
"We have to make sure we have things in place to make sure we can continue without him," added Robinson. "But the main thing is to support the player."
Yardy remains a member of England's performance squad.