Thai Teen in halfway lead
Flawless second round puts Pittayarat in pole position
Last Updated: 21/07/11 2:33pm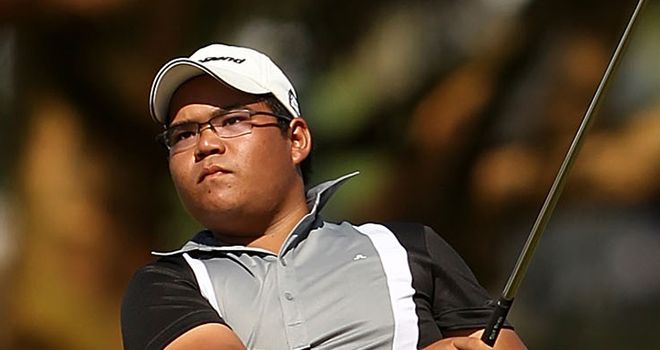 Pittayarat: Leading the way after two rounds
Thai teenager Panuphol Pittayarat holds a one-shot lead at the halfway stage of the Selangor Masters in Malaysia after carding a 65.
The 18-year-old overcame a bout of flu to card a flawless round at Kota Permai Golf and Country Club with seven birdies and no bogeys.
At eight under par, Panuphol was a stroke ahead of four players, overnight leader Joonas Granberg - who could only add a 75 to his opening 62, Marcus Both (67), Panuwat Muenlek (69) and Namchok Tantipokhakul (67).
Panuphol, who turned professional at the age of 14, said: "It was a lucky round. I was struggling with the flu and a sore throat but I still managed to put in a good round.
"I put in intense practice last week. I've been feeling down because I've been playing bad lately and I know I can play well. I really pushed myself last week and I'm happy it paid off."