Dodson vows to stop Smith
Great rivals promise knockout victories on Friday Fight Night
Last Updated: 11/03/10 5:54pm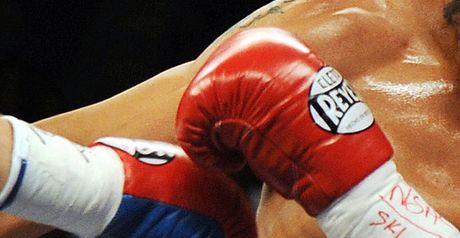 Tony Dodson says he can't wait to 'punch his lights out' when he takes on British super-middleweight champion Paul Smith.
LIVE ON SKY SPORTS Paul Smith v Tony Dodson British super-middleweight title Sky Sports HD1, Friday, 10pm
The pair have been engaged in a war of words ahead of Friday night's contest in Liverpool's Echo Arena, but the local rivals are about to settle their diferences once and for all.
Dodson lost to Tony Quigley in a title fight 12 months ago before Smith beat the same opponent with a split decision in December.
And although Smith believes Dodson - who has been stopped four times in his career - has no punch resistance, it is the latter who is predicting a knockout victory.
The duo used to spar together and Dodson knows what to expect.
"I've changed nothing since the Quigley fight because I did everything perfectly apart from that last round." said Dodson. "I was 60 seconds from being champion.
"Sparring means nothing. We used to get on but some people forget themselves.
"He's a self-made celebrity who thinks he's great and I can't wait to punch his lights out."
But Smith is also expecting an early fight in his first defence of the title.
"I don't see this one going the distance," said the 27-year-old champion. "I've always said he's too easy to hit and I had the proof after sparring with him.
"At the end of the day he's stopping me from being a champion and he's stopping me from feeding my kids so it doesn't get any more personal.
"Every single bit of it is real for me. It might be different for him, but I think he's a clown."