Valuev future in doubt
Mighty Russian requires two operations for 'bone problem'
Last Updated: 23/08/10 2:12pm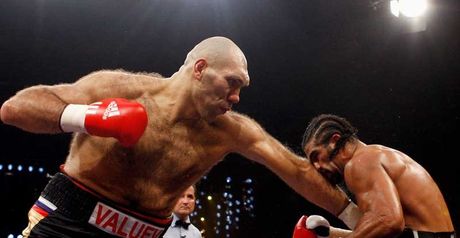 Valuev: Found Haye too quick
Nicolai Valuev's career could be over after his doctor admitted the giant Russian is suffering from a bone problem.
The 37-year-old will undergo surgery on his left shoulder and right hand in September that will keep him sidelined for at least six months.
Valuev has not fought since being outpointed by David Haye last November, with the Russian clearly unable to exercise his re-match clause anytime soon.
"He can't train for half a year, Nikolai's joints and bones are already damaged," boxing doctor Walter Wagner told Sunday's edition of German daily Bild.
Valuev, who stands over 7ft tall, held the WBA heavyweight title before Haye inflicted only the third defeat of his career.