Prescott: Khan's scared
Colombian calls out WBA champion
Last Updated: 30/05/11 11:03am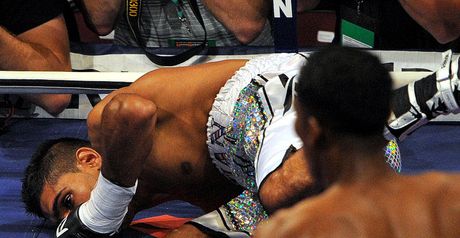 Prescott: Beat Khan in 2008
Breidis Prescott has accused Amir Khan of being too "scared" to face him in a rematch.
Prescott remains the only man to beat Khan, inflicting a stunning 54-second knockout on the Bolton fighter in 2008 at the MEN Arena.
Khan, though, has bounced back from that loss to win - and successfully defend - the WBA light-welterweight title.
However Prescott, who was outclassed by Kevin Mitchell in 2009, is refusing to let Khan forget about that blemish on his record and the Colombian wants to go toe-to-toe with the Briton once again.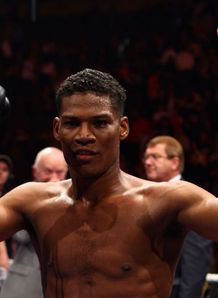 Prescott: Has accused Khan of running scared
Champion
Khan has seen potential fights with Timothy Bradley and Zab Judah hit the buffers in recent weeks - and Prescott is insisting that he is the right man to step in.
Prescott said: "I don't get this guy. He's supposed to be a champion. Okay act like it.
"I shouldn't be calling you out. You should be banging down my door for this fight.
"Every time they tell Amir Khan's story on television they always cut to me knocking him out and yet my phone never rings.
"Why is that, Amir? You're supposedly a totally different fighter now, but apparently you're still as scared as ever of me."