Quins accept Paul apology
Kiwi in the clear with Quins
Last Updated: 11/10/07 8:19am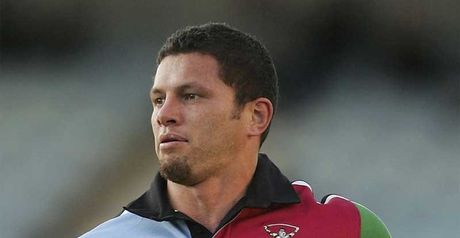 Quins: Entertaining sponsors
Harlequins chairman Ian Lenagan has accepted Henry Paul's apology for his drunken antics at the engage Super League's Man of Steel awards ceremony on Monday night and insists the veteran loose forward's future at the club is not in doubt.
The former England rugby union international had to be escorted from Old Trafford on Monday night, prompting widespread media coverage.
In a statement issued on Wednesday, Lenagan said: "It is unfortunate that press comment regarding Henry Paul has detracted from Harlequins RL's pride at receiving the inaugural Frontline Fairplay Index Award and from a glittering Man of Steel awards night.
"Regrettably, Henry's acceptance speech on behalf of the club was affected by the fact that he had been entertaining Sponsors of the club throughout the day leading up to the evening event and was not to his usual high standard.
"Whilst not in any way condoning such lessening in standards, I have accepted Henry's apology, particularly against the backdrop of his impeccable behaviour and outstanding contribution off the field to the club and its community activities since his arrival in 2006."