Ashes brought back to life
Kangaroos and England will face off for the Ashes trophy on October 31
Last Updated: 04/09/09 11:55am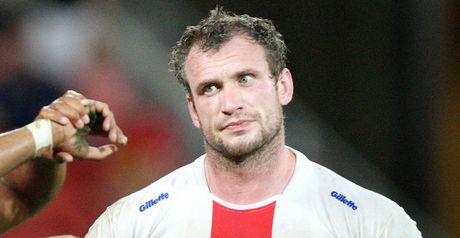 Peacock: Led the calls for return
Australia and England will compete for the Ashes for the first time in six years at the end-of-season Four Nations series.
The Ashes trophy, which has been held by Australia since 1972, is currently on display in Canberra, having not been played for since 2003 because of the demise of tours between the countries.
But a growing number of high-profile figures in the English game have called for the competition to be reinstated.
And the Australian Rugby League (ARL) has relented, meaning the Ashes will now be contested each time the teams meet in the Four Nations series up to and including 2011, when the format will be reviewed.
ARL chief executive Geoff Carr said: "We decided we would play for it once every year for the next three years.
"There was some suggestion that it be decided based on, however, many games we play in a given season but we can't say for sure that England or Australia would make a Four Nations final."
Series between Australia and England, the Northern Union or Great Britain have been known as the Ashes since 1908.
Britain have not won the trophy since 1970, but will now get the chance to reclaim the precious prize at Wigan's DW Stadium on October 31 - in the group stages of this year's Four Nations tournament.