Hoffman 'agrees' Wigan move
Warriors looking to sweep up Storm rejects
Last Updated: 13/07/10 10:10am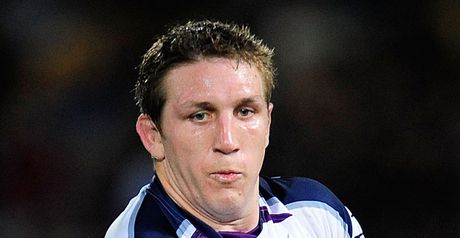 Hoffman: Heading to Wigan
Wigan are poised to welcome several Melbourne Storm players as the NRL side look to slash their wage bill.
Storm were stripped of their 2007 and 2009 titles earlier this year following major breaches of the salary cap and have already released prop forwards Aiden Tolman and Ryan Tandy.
And former Australian Test back rower Ryan Hoffman, a member of Storm's victorious 2010 World Club Challenge team, is poised to link up once more with Warriors head coach Michael Maguire, the former Melbourne assistant, from 2011.
According to the Sydney Morning Herald, Hoffman has already agreed a two-year contract, while half-back Brett Finch and winger Anthony Quinn are also said to be considering offers from Wigan.
"If the opportunities come about and if some of those great players did want to come over here, then I'd be mad not to talk to them," Maguire told Monday's League Weekly newspaper.
Meanwhile, Manly's New Zealand Test centre Steve Matai is said to be considering offers from three Super League clubs, as well as New Zealand Warriors.
The 25-year-old has been offered a new three-year deal by the Sea Eagles but his agent Gavin Orr has hinted that the player could be tempted to follow St Helens-bound team-mate Josh Perry to England.
"There are other clubs in Europe and in the UK that are offering better deals at this stage," he said.