Snooker needs World Cup
Doherty eagerly awaits world team event in Thailand
By Rob Milligan. Last Updated: 07/07/11 1:24pm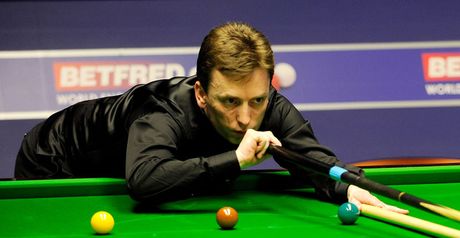 Doherty: Excited for World Cup challenge
Ken Doherty is eagerly awaiting the return of the Snooker World Cup believing that it is vital for the game to have a competitive team event on the calendar.
The former World Champion pairs up with Fergal O'Brien for the Irish team in next week's PTT-EGAT Snooker World Cup in Bangkok, Thailand, which runs from July 11-17.
It's the first snooker World Cup since 1996 and Doherty is delighted to see the tournament return.
"It's vitally important for snooker to have a World Cup as all the other big sports have some kind of team event where different nations are represented," he said.
"We're becoming more of a global game and having a World Cup is a part of that.
"The event generates so much excitement and passion, and gives some variety to the calendar. I've spoken to some of the other players involved next week and we can't wait for it.
"I remember as a kid watching the World Cup when Ireland won it three years in a row. It's a tournament that makes for great television.
"It's shame is it hasn't been staged for 15 years but I'm pleased it's back now and the standard of play is dramatically higher than it was back then."
Family ties
From Thailand, the 41-year-old, who's ranked among the world's top 32, will head to the Australian Goldfields Open, a tournament that he has a fond connection with.
"I was desperate to qualify for Australia because of the family I have out there," he added.
"My wife and son and a lot of people will be there to watch me.
"I've not seen much of Bendigo but I know that Victoria is a beautiful place. People love snooker there and I hope they will come to support the tournament."