Bees bring in Smolinski
German returns to Brandon
Last Updated: 23/07/09 12:55pm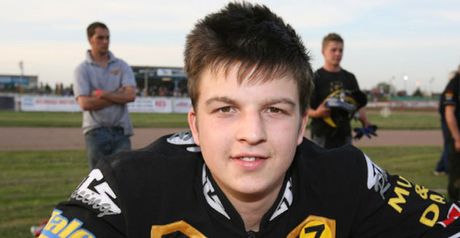 Barker: Back from injury
Coventry Bees have bolstered their side with the signing of German ace Martin Smolinski.
The Bees asses returns to the club after injuries ruled out Rory Schlein, and more recently, Jordan Frampton.
Smolinski will now come into the starting line-up along with Ben Barker - who is fit again after spending three-months on the sidelines.
Promoter Colin Pratt said: "It's not ideal to have to continue re-declaring the team time and time again, but when you suffer from so many major injuries in one season, there's not a lot else you can do.
"Martin is coming in to help us out whilst Rory is missing, as we saw with Scott (Nicholls) earlier in the season, and of course it's good to welcome Ben back.
"It's not going to be easy for him after three months out, but hopefully being at reserve will make it a bit easier for him."