GP programme!
Downloand your GP progamme
Last Updated: 13/05/11 1:48pm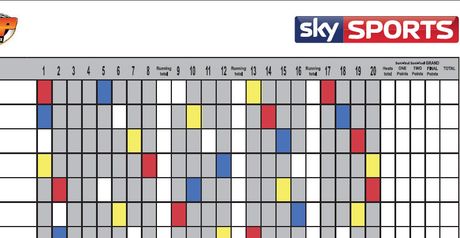 Skysports.com gives you the chance to follow all the Grand Prix action with our own programme.
LIVE ON SKY SPORTS Every speedway Grand Prix in 2010, live on Sky Sports
A programme is an essential piece of kit for any speedway fan and we already bring you versions you can download for our live league racing.
Many of you have asked for a GP programme which you can fill in as we bring you our live coverage and so that is now also available.
You can download our programme, for free, giving you the chance to keep right up to date with the action from your own front room.
Click one of the links below for the format of your choice!
Click here for JPG version
Click here for PDF version