Premier League - Schedule
Last Updated: 09/02/12 3:28pm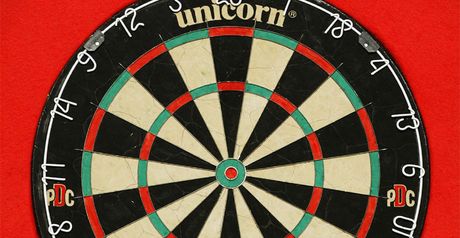 Week One - February 10
O2 Arena, London
tbc
7
-
7
tbc
tbc
-
tbc
tbc
-
tbc
tbc
-
tbc
Week Two - February 17
Trent FM Arena, Nottingham
tbc
-
tbc
tbc
-
tbc
tbc
-
tbc
tbc
-
tbc
Week Three - February 24
Odyssey Arena, Belfast
tbc
-
tbc
tbc
-
tbc
tbc
-
tbc
tbc
-
tbc
Week Four - March 3
Westpoint Arena, Exeter
tbc
-
tbc
tbc
-
tbc
tbc
-
tbc
tbc
-
tbc
Week Five - March 10
MEN Arena, Manchester
tbc
-
tbc
tbc
-
tbc
tbc
-
tbc
tbc
-
tbc
Week Six - March 17
SECC Glasgow
tbc
-
tbc
tbc
-
tbc
tbc
-
tbc
tbc
-
tbc
Week Seven - March 24
The Brighton Centre
tbc
-
tbc
tbc
-
tbc
tbc
-
tbc
tbc
-
tbc
Week Eight - March 31
CIA, Cardiff
tbc
-
tbc
tbc
-
tbc
tbc
-
tbc
tbc
-
tbc
Week Nine - April 7
AECC, Aberdeen
tbc
-
tbc
tbc
-
tbc
tbc
-
tbc
tbc
-
tbc
Week Ten - April 14
Motorpoint Arena, Sheffield
tbc
-
tbc
tbc
-
tbc
tbc
-
tbc
tbc
-
tbc
Week 11 - April 21
NIA Birmingham
tbc
-
tbc
tbc
-
tbc
tbc
v
tbc
tbc
v
tbc
Week 12 - April 28
Echo Arena, Liverpool
tbc
v
tbc
tbc
v
tbc
tbc
v
tbc
tbc
v
tbc
Week 13 - May 5
BIC Bournemouth
tbc
-
tbc
tbc
-
tbc
tbc
-
tbc
tbc
-
tbc
Week 14 - May 12
Metro Radio Arena, Newcastle
tbc
-
tbc
tbc
-
tbc
tbc
-
tbc
tbc
-
tbc
Play-Offs - May 19
Wembley Arena
Semi-Finals
TBC
-
TBC
TBC
11
-
1
TBC
Most Popular
Features

The World Grand Prix returns on Sunday, live on Sky Sports, and Wayne Mardle has revealed the winning formula for the double-in-double-out tournament.

Sky Sports Darts presenter Dave Clark and Sky Sports Head of Formula 1 Martin Turner are taking on a 200 mile coast-to-coast walk in aid of Parkinson's UK.

Mighty Dutchman Michael van Gerwen claimed his 17th major title in Blackpool on Sunday, so we delve into the archives to look back at his biggest wins.