Joncol plans on hold
Irish chasing star on the easy list
Last Updated: 22/02/11 2:17pm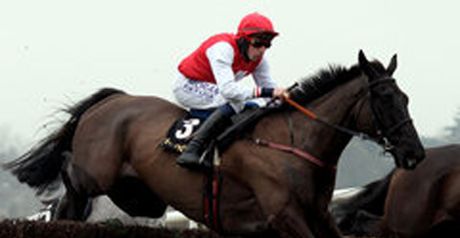 Joncol: Colic problem
All plans for Joncol are on hold until Paul Nolan's chaser makes a recovery from a serious digestive problem.
It will be at least a week before Nolan and his team will know how well the eight-year-old has responded to treatment.
"He's had trouble with his digestive system and he's having treatment this week so we'll know in about a week's time how well he comes out of it," said County Wexford-based Nolan.
"We'll see how he responds and go from there. He's got a colic problem, he's been on antibiotics and hopefully we can reverse it."
Joncol has been plagued with problems this campaign, although he did manage to finish third in the Hennessy Gold Cup at Leopardstown earlier this month after winning the three-mile feature last year.