No Midnight Chase National bid
Midnight Chase set to tackle the totesport Bowl at Aintree
Last Updated: 21/03/11 11:25am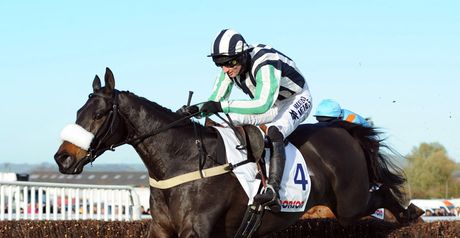 Midnight Chase is set for the totesport Bowl rather than the National.
Midnight Chase has been ruled out of this year's Grand National following his sterling effort in the Cheltenham Gold Cup but will still run at Aintree.
The nine-year-old was no match for rising star Long Run, or old warriors Kauto Star and Denman, but plugged on well in the closing stages to claim fifth.
Trainer Neil Mulholland is thrilled with how his charge has taken those exertions and Aintree's totesport Bowl (April 7), rather than the National, will be his next assignment.
"He's come out of the race very well indeed - he's perfect," said the trainer.
"We were very happy with his performance. Fair play to all the other trainers as there were doubts hanging over a few of the horses, but barring Imperial Commander, all of them have run up to their marks.
"Obviously the race was run in a record time and our lad was only beaten 19 lengths, so he's run a very good race.
"We definitely don't have any regrets about running. I thought he was going to be tailed off at one stage and I was about to bury my head, but then he's stayed on really well at the finish.
"I would say he'll go to Aintree next, but he won't be running in the National. He's only a second season chaser and we'll probably leave that for next year.
"The Bowl will be his race. I'm not sure if Long Run will be there or not, but we're going to be bumping into those horses a lot now anyway.
"Our fellow is really a top handicapper and we've had a really good run with him. He doesn't owe anybody anything and hopefully he can pick up prize-money in the top races and maybe win a nice one somewhere down the line."