The Tatling rolls back the years
Popular veteran makes it win number seventeen at Yarmouth
Last Updated: 30/06/11 6:08pm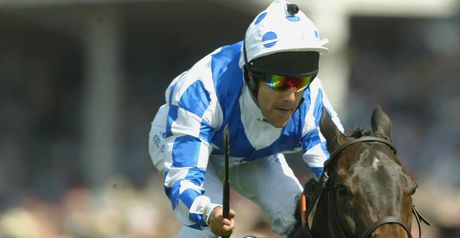 The Tatling recorded win number seventeen.
Hayley Turner played her part in the enduring story of The Tatling by helping the 14-year-old sprinter to the 17th victory of his life on a wet afternoon at Yarmouth.
The Tatling is so popular that he has his own online fan club and by winning the East Coast Truckers Charity Handicap, he was helping one of his biggest admirers achieve a life-long ambition.
Darren Hudson-Wood has been watching the gelding outlast his peers, from six or seven years ago when he was Group-class to when he became so dejected during retirement that trainer Milton Bradley decided to put him back into training.
Hudson-Wood has taken The Tatling on a temporary lease and was present on the East Anglian coast to see him return to the winner's enclosure for the first time in almost two years.
First Horse Owned
More than 30 jockeys, including some of the biggest names in the business, have sat on The Tatling (7-2 favourite) during his previous 169 races, and on Turner's first encounter she produced him to lead close home without resorting to the whip.
"I've been around horses for most of my life but it's the first horse I've ever owned," explained Hudson-Wood.
"I contacted someone close to the stable and asked if there was any chance I could be associated with the horse. I took him for three months, and he was second on his first run at Brighton and now he has won. It's a dream come true.
"Obviously it's up to Milton what happens now, but he still loves it at 14, so why not keep him going?"
Turner, who rode a three-timer on the day, added: "He's a horse everyone in racing knows and follows, and I'm so pleased I got a chance to ride him. He's a bit of a legend."Milczarek completed a double on 11-8 favourite Franciscan in the Norfolk and Suffolk Animal Trust Handicap, who would have been an unlucky loser if not wriggling out of trouble.