Gannon distraught at break
Jockey ruled out for the season
Last Updated: 13/10/11 12:12pm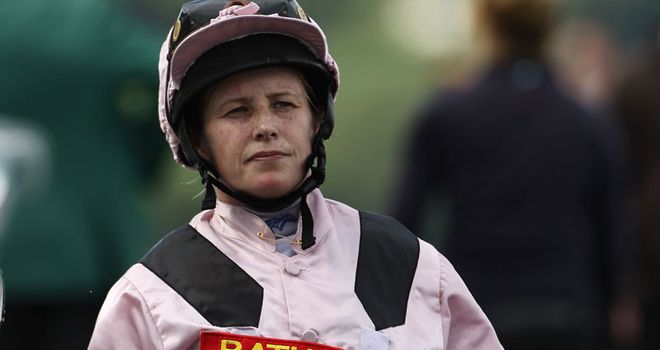 Cathy Gannon: Fractured femur
Cathy Gannon - 12 short of Hayler Turner's 71 winners - has been lamenting her bad luck after suffering a serious injury at Nottingham on Wednesday.
Gannon was unshipped from Forever Janey on the way to the start for the Winning Forecast DG Taxis 0115 9500 500 Maiden Auction Stakes.
She was taken to Queens Medical Centre for treatment and it was later confirmed she had fractured a thigh bone.
"I spoke to her yesterday and she was just gutted about what had happened and how she was ending the year on such a sour note," said Gannon's agent Neil Allen.
"She's had a fantastic year and it could have happened to anyone, but it happened to her.
"She is due to have a plate put in her leg and then it's just a case of seeing how she goes.
"I know she has said she's hoping to be back in January, but she will just want to make sure it's properly healed first."
Gannon has ridden 71 winners in total in 2011, just 12 winners behind leading lady rider Hayley Turner.