Hayley Turner on comeback trail
Star rider back in the saddle after Bath mishap
Last Updated: 15/11/11 8:57am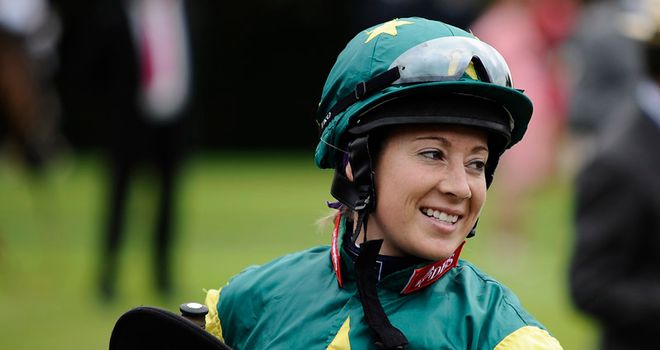 Turner: Riding out again
Hayley Turner rode out for the first time on Monday since breaking her ankle at the end of August.
Turner had been enjoying a fantastic summer, winning her first two Group One races on Dream Ahead and Margot Did.
But her season was cut short when she was unseated by Rose Aurora on the way to the start at Bath on August 31, breaking her left ankle.
She was, however, back in action when riding out at the yard of her friend, Amy Weaver.
The jockey told her website www.hayleyturner.com: "(Monday) was my first day back at school.
"I rode out for Amy Weaver. I hadn't sat on a horse for 74 days, that's the longest off the back of a horse since I can remember.
"I was pretty nervous/excited, but it was just like getting back on a bike and I had no trouble from the ankle, which was good."