Midnight chases Wetherby prize
Wetherby aim for Mulholland star
Last Updated: 16/12/11 10:26am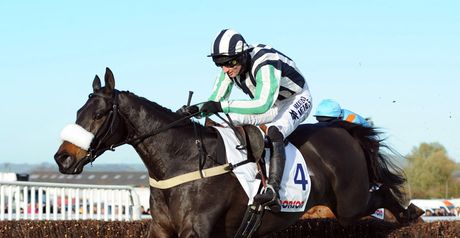 Midnight Chase: Heading to Wetherby
Midnight Chase remains on course for a crack at the Betfair-sponsored Rowland Meyrick Chase at Wetherby on Boxing Day.
The meeting has been hit by the weather in recent years,with the victory of Nozic in 2008 the last time the meeting survived.
Trainer Neil Mulholland will this year be hoping for better fortune at the West Yorkshire venue as the Gold Cup fifth is reportedly in bouncing form.
"The plan is to go to the Rowland Meyrick with Midnight Chase," said Mulholland.
"He absolutely hated the soft ground at Down Royal last time out and hopefully we will get much better ground for him at Wetherby.
"Fingers crossed, the weather will stay fine ahead of the meeting.
"The horse has also shown his best form when going left-handed, so that is another reason why we plan to go to Wetherby."