Cavaleiro shines in work
Son of Sir Percy set to track the pace
Last Updated: 28/05/12 5:19pm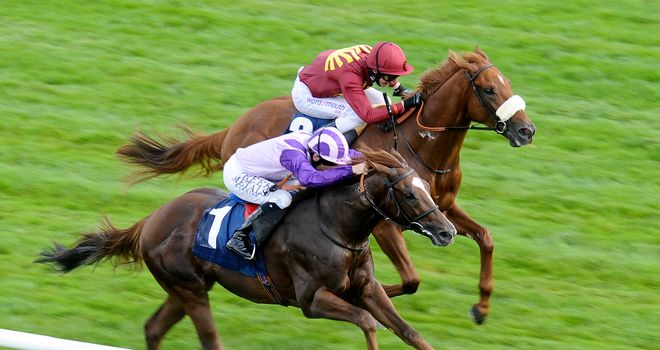 Cavaleiro: Worked well at Lingfield and runs in the Derby under Hayley Turner
Investec Derby outsider Cavaleiro delighted Marcus Tregoning when working under big-race partner Hayley Turner at Lingfield this weekend.
The son of the trainer's 2006 winner Sir Percy is looking to step up on his reappearance when third behind Saturday rival Main Sequence in the Lingfield Derby Trial.
Tregoning said: "The piece of work Cavaleiro did at Lingfield on Saturday was the best bit of work he has done all year and we were very happy with that.
"I really do like him - he will stay very well and hopefully he will be able to go the pace. We can do what we want with him as he is a very straightforward ride and I imagine we will be tracking the pace - they don't normally hang around in the Investec Derby.
"It's extraordinary having such a small field, possibly because people are scared of taking on Camelot, but it's a strange year. It's a huge opportunity for Hayley Turner and for everyone. I think she is very good for racing and she will give Cavaleiro a very good ride."